Automobiles & Speed Demons!
By David Brandt Berg, 8/89 #2541
A £110,000 Ferrari was reduced to a burned out lump of metal after a high speed crash. I wonder what happened to the driver?
The Lord said, "Straight is the gate and narrow is the way which leadeth to Life Eternal, and few there be that find it. But wide is the gate and broad is the way that leadeth unto destruction, and many there be which go in thereat!"--At full speed!--150 kilometers-an-hour or more!--Mat.7:13,14.
I think people today have an actual fascination for death! Why else would they drive motorcycles down the center line of a highway, full speed, 120-150 kilometers an hour, weaving in and out between the lanes of traffic, two on a bike! One little mismove and they've had it! I think the Devil gives them that fascination for death! The Bible speaks of "them that love death."--Pro.8:36. There are some people who actually love death and have a fascination to want to die! I think they're hoping that they'll get killed, so they're going as fast as they can!
That's their form of excitement, that's how they get their kicks--challenging danger and death and the Devil!--And he's just apt to give'm exactly what they want! I wonder how many of'm go to be with him every day?
They're possessed!--Speed demons! I remember reading an article once about how some perfectly normal, sane, placid, fairly calm types of citizens can get behind the wheel of a car or the handlebars of a motorbike and they almost seem to get absolutely demon-possessed the way they drive! They drive like they're mad, absolutely insane! I think some of them literally have a speed demon, a little demon inside that makes them drive so fast!
I am convinced that speed and fast transportation is an invention of the Devil! I know this type of fast mechanical transportation could not possibly exist in the coming Kingdom of God because He said, "Nothing shall hurt nor destroy in all My Holy Mountain"!--Isa.11:9, 65:25. And speed kills more people than were killed in both World Wars! It's horrible!
We live in a very unusual day, with a lot of amazing things, but a lot of sad things too. The faster the World goes, the faster it's Hell-bent for destruction! Just think, in 100 years the World has learned how to destroy itself! So frankly, I would say most of the inventions of modern rapid transportation aren't good for the World. There are some advantages, but I think the disadvantages--the danger, the pollution etc.--outweigh the advantages!
Though you may have to "use it," for God's sake, don't abuse it or let it abuse you! Amen? GBY! ILY!
Copyright (c) 1998 by The Family International
A confirmation of this article from http://www.wreckedexotics.com/articles/031.shtml
Lamborghini Murcielago Flips During Alleged Race, Killing Driver
September 17, 2009
A young man was killed this week after crashing his 2007 Lamborghini Murcielago at high speed during an alleged race against a Mercedes Benz.
The crash occurred in Antwerp, Belgium at 6:00 AM. The 36 year old driver was killed during the prime of his life. He was popular and everyone seemed to genuinely like him. His friends nicknamed him Joris "The Good Life" Eeckhout.
This shows just how dangerous high speed driving can be. This guy had it all and now it's all gone.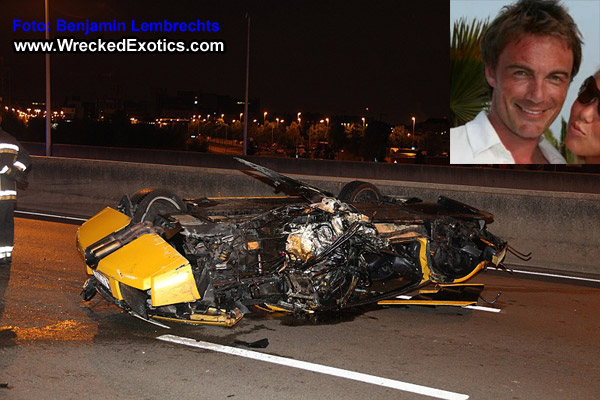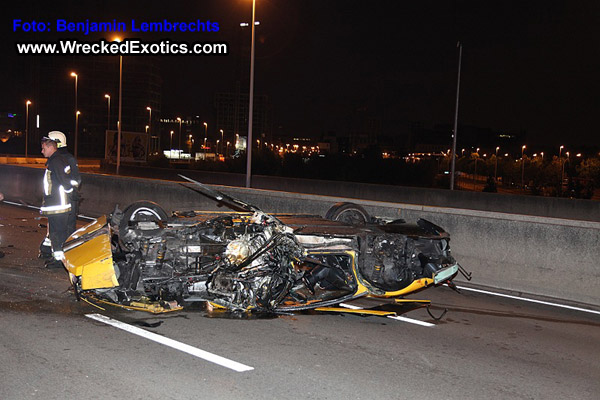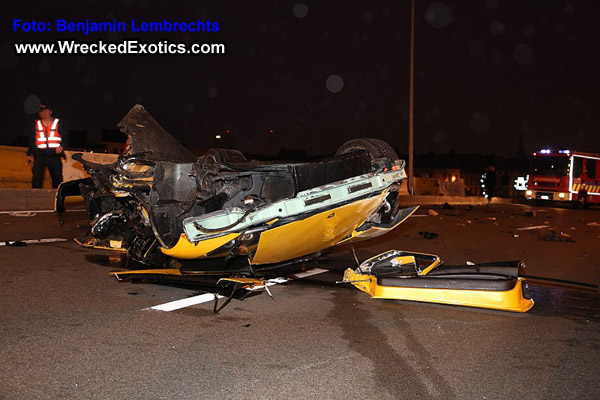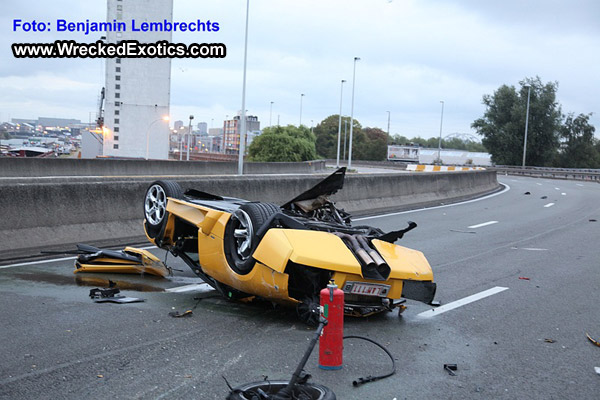 Request
James Arendt
Dear Visitor, if this article or website has been a blessing to you, would you please consider to send a gift toward my support through PayPal? It could be part of your tithe. I myself give a tithe of all my income in obedience to God, but I don't necessarily give it all every month to the same place. I often divide it between giving to my church and to various needy people who the Lord puts on my heart to help.

I'm also the webmaster of jamesjpn.net. You can read my bio there.
My Paypal ID: james.arendt@deeptruths.com
I pray you find this website a blessing in your walk with the Lord Jesus!
Sincerely in Christ,
James Arendt
Webmaster of Deep Truths
Guam.